In the world of junk removal, Junk King has established itself as a trailblazer for its efficient solutions and innovative approach to revenue generation. Shaking up the B2B landscape, Junk King offers a range of services that not only streamline waste disposal, but also open up exciting avenues for franchisees to bolster their bottom lines.
At the heart of Junk King's success lies our fleet of extra-large trucksgroundbreaking B2B and B2C self-service dumpsters. These dumpsters, coupled with the convenience of our spacious trucks, redefine waste disposal for businesses. However, the real magic lies in the financial prospects they bring. Franchise owners can tap into these dumpsters as an additional revenue stream while keeping costs in check. Plus, franchise owners are given 36 months to offer dumpster services without having to pay an additional franchise/licensing fee.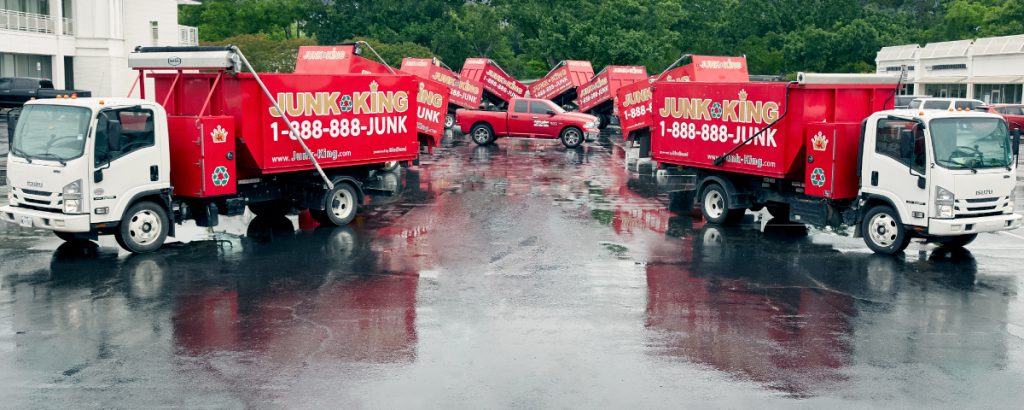 Franchise owners also benefit from our extensive marketing support, which includes advertising and national TV programs, a turnkey marketing strategy, and personalized support in operations, finance, and business development. The result? Junk King franchise owners stand out in the competitive junk removal industry and carve out their spaces as go-to partners for efficient waste solutions.
Here's where things get even better—our National Account Program. This strategic initiative opens doors for franchise owners to tap into larger contracts and nationwide business opportunities. By harnessing the power of the National Account Program, franchise owners can significantly expand their revenue streams and establish a pathway to sustained business growth.
Junk King's B2B junk removal services not only redefine how waste is handled, but also how franchises can thrive as a result. With an emphasis on multifaceted revenue streams and unwavering franchisee support, Junk King is leading the charge in transforming junk removal.
If you're interested in the Junk King franchise opportunity, learn more about becoming a Junk King franchisee.
Back