At Junk King, being "green" is a central part of our brand mission. While it might be easier to haul unwanted items straight to the dump, our approach to junk removal ensures that your items are removed responsibly — it's part of our commitment to being North America's greenest junk removal service.
Does our sustainable junk removal franchise sound like the right move for your next venture? Take the quiz below to find out!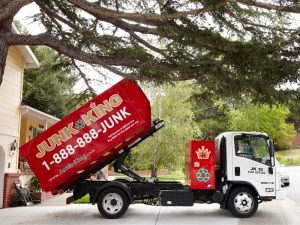 If you've been searching for the perfect next investment, look no further! Given our commitment to sustainability and the increasing demand for junk removal, you're sure to receive the royal treatment by franchising with Junk King.
Back